Marriage Is A Relay Race: Why It Works & How We Support Each Other
Jennie here.
Before Ivan moved to Boston, he was working full-time as a management consultant. Money was great but he was also miserable for more than three years. Being entrenched in a corporate culture had driven him further away from his big dream. Fortunately, he saw the big picture of our lives (together and independently) early on and saved 60% of his take home pay every month. For three years, he built up a nest egg of personal assets/equity. He's earned his freedom.
Ivan now works as a freelance writer for various financial investment sites but it's all in the hopes that he'll be able to fulfill his ultimate dream: become a writer and publish his fiction.
That said, the trade off is that these days his income can be sporadic - but it wasn't always that way.
While he was working as a big wig consultant, I was just starting out and my income was so low that I was eligible for low income housing. I even had to borrow money from Ivan just to move to Boston. I was barely making ends meet and could only set aside a meager amount for my savings.
It's not about traditional gender roles for us.
Now, for the last two years, I've been making more money than Ivan. Does it bother us?
The honest answer is: occasionally.
The truth is, money can take an emotional toll on couples -- no matter how great your relationship is. But with us, it's not about traditional gender roles. As two hyper-independent people, both of us find it incredibly hard to rely on other people, even if that other person is our spouse. In an ideal world, we'd prefer to be completely financially independent from one another - not necessarily because we need the money, but because it means we've both found ways to create value and credibility in our own way.
Since the end of 2016, most of our earnings and savings have come from one consistent revenue stream -- my salary. When Ivan moved to Boston, we decided that for the next two years, he'd pursue his dreams, while I held down a steady income for the both of us. It made a lot of sense and continues to be the most rational decision.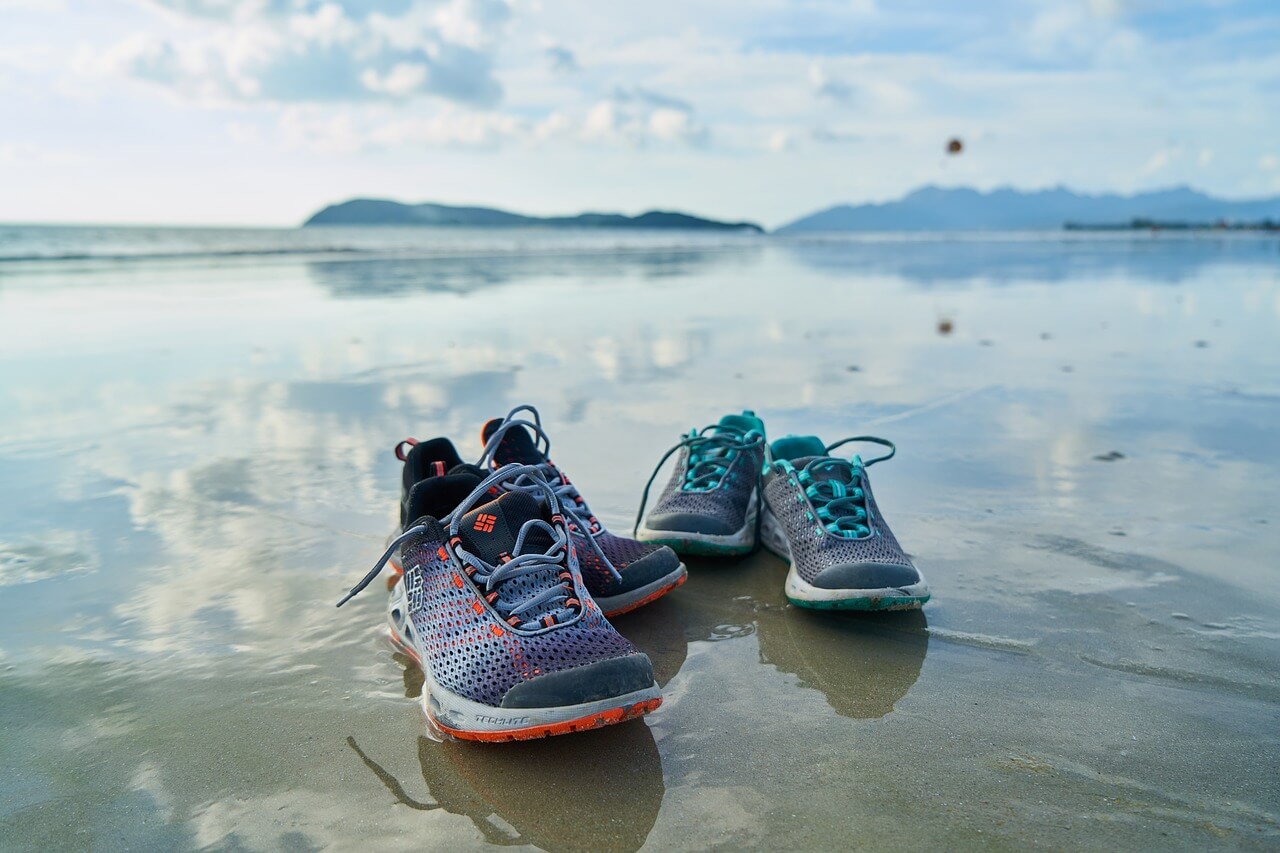 We're both taking turns and
shouldering the pain together in what feels like an ultra-marathon race.

So here's our deal:

Until we go on our round the world trip, I will continue working at my tech startup and bring home a consistent salary. In turn, Ivan will continue to work on his craft (paid and personal). By the time we leave, we both expect that he'll be generating a specified amount per month from freelance writing.
From that point on, we'll switch roles. Once we leave next year, I can choose to work remotely...or best of all, I can take some "me" time to figure out what's next on the horizon for me, what my passions are, and what meaningful contributions I want to make in the near future.
The way Ivan and I see it -- our financial journey together is a relay race.
We're both taking turns and shouldering the pain together in what feels like an ultra-marathon race.

Advice for any couple looking to achieve your own dreams in a sustainable way:

1. Talk about your goals, [both of] your dreams.
I'm not just talking about kids or a new home, but I'm talking about what YOU want.
What are your dreams and goals?

How can you support those dreams and make them happen?
This should be something that both of you can answer. Oftentimes, I see couples settling in their lives because responsibilities become too overwhelming and it eventually becomes too late to make changes. Do you want to be that person who says they wanted travel across Europe or change careers but never did? Don't be that person that declares half way through life that they "...had dreams of their own too" but didn't get a chance to make it happen. Life is just too damn short for that kind of nonsense.
2. Make a short-term and long-term plan.
If you have a goal in mind -- like changing careers -- then have a short-term (1 year) and long-term (3+ years) plan in mind. Make a commitment to yourself and your partner. Take a hard look at what the consequences are and make sure that it's a fair trade. For example, if you or your spouse decide to change careers (e.g. become a graphic designer) but need to build up credentials (e.g. create a portfolio or go back to school, etc.) -- then understand the key factors: the timeline, potential sacrifices, finances, and your options.

Finally, you need to have an end date or deadline to hold each other accountable.
Don't get me wrong, regardless of our arrangement, there are still stressful things that happen between us. But the key here is to communicate and be open about how you actually feel.

Isn't this the whole point of a partnership? To help each other get to exactly where we want to go.