Frugal Food Recipes: Shin Ramen Therapy
Daily Origami is a way for us to record our off the cuff thoughts, feelings and observations about the world around us. Published every weekday, Monday through Friday.
Jennie here.
I spent three years of my life in Boston. Looking back on it now, I only remember the good parts, but there were bad times as well. The New England winters are cold, dark and lonely - made worse by the fact that my spouse was in Toronto - an even colder, darker and lonelier place.
In the mornings, I had to go off to work for a sexist dickhead manager. When I came home, I had to deal with the nightmare and uncertainty of the immigration process. It was like death by a thousand needles.
Shin Ramen therapy got me through those tough times. Little packets of Korean and sodium-filled goodness that made even the hardest days bearable.
***
The way we cook instant ramen tells you a lot about someone's personality. People like Ivan would just crack an egg into it and call it a day. Others will assemble all their favorite ingredients to bring color and creativity to this otherwise plain pack of instant noodles. I fall into the second camp. I love adding leftovers and vegetables to my instant noodles because it's meant to be a full meal.
I always include the following in my soup: egg, kale, and mushrooms. This combo makes a perfect meal any day of the week.
Here's my quick recipe for a delicious instant ramen noodle meal: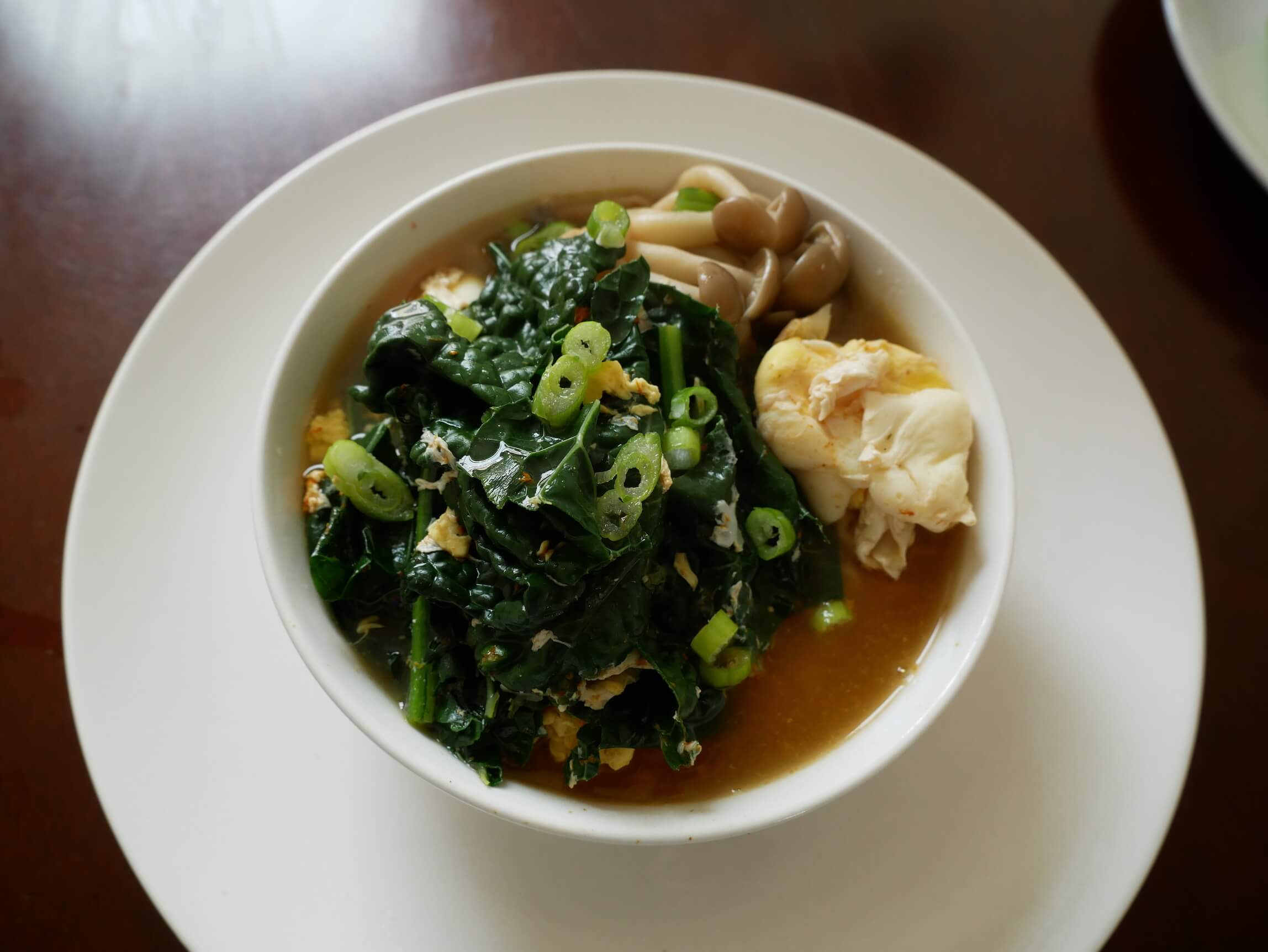 1 packet of Shin Ramen for $1.25
Levelling up (optional) toppings:
½ pack of Buna-shimeji / Brown Beech Mushroom ($1.59 // ~ $0.79 per serving)
1 cup of kale (1 large kale bunch for $1.50 // ~ $0.25 per serving)
1 thai chili pepper (optional)
1 egg ($2.18 // ~$0.12 per egg)
½ stalk of a green onion
Note: Tofu is also an excellent protein replacement and soaks up all the ramen goodness when cooked.
Total cost: ~$2.60
I know instant ramen isn't the healthiest thing in the world. Ivan nags me about my sodium intake all the time. But here's my trick: use only half of the seasoning packet, use a little less water than stated on the package, then use black pepper and cut thai chili to spice up the soup.
It's quick, delicious, and gives you back time after a tough day at work.
I love being able to sit down with my steaming bowl of ramen, turn on my favorite Netflix show (aka Korean drama) and just relax.